Rodeo Sex Position Guide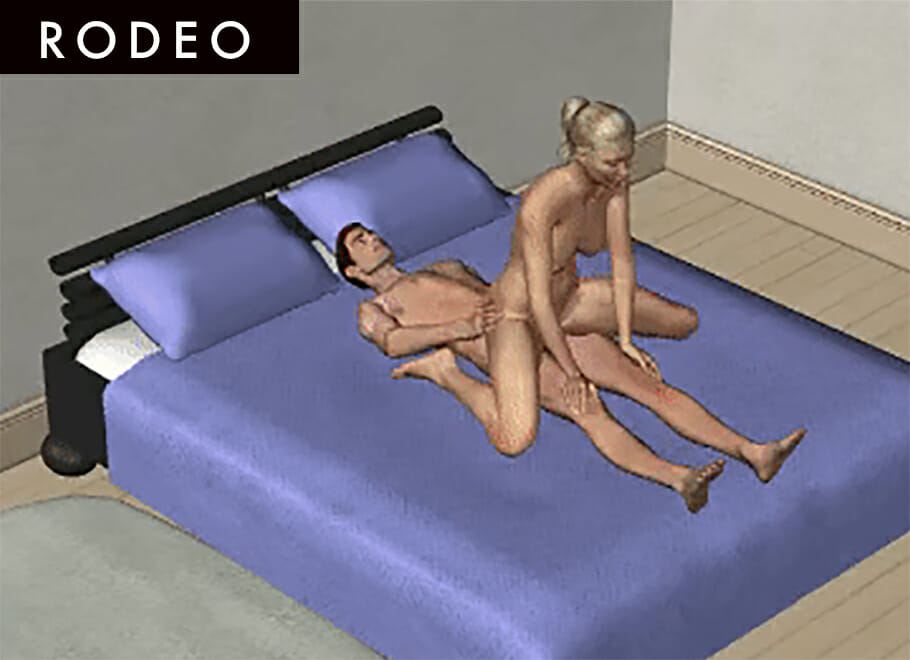 Rodeo Erotic Instructions
If you and your partner have struggled with slippage in the Cowgirl sex position, then Rodeo should reduce this irritating occurrence at the possible expense of clitoral stimulation. In a nutshell, the Rodeo position is simply Cowgirl with you facing your partner's feet. Although Rodeo doesn't allow for your partner to play with/caress your breasts/chest it does provide a great view of and access to your rear end.
Why You'll Love It
Just the like the Cowgirl position, Rodeo allows you to control the speed, depth, angle of penetration. While it doesn't allow for the same level of caressing as the traditional Cowgirl sex position, your partner can caress your back and your buttocks and, with a bit of an adjustment, stroke your clitoris as well.
Tips and Tricks
If you get a little tired, have your man do some of the heavy lifting by lifting you up and down. Also if you want deeper or more shallow penetration you can move your body either backward or forward to adjust the angle. And, if you align yourself just right, you can align your pubic areas to resemble the CAT (Coital Alignment Technique) for clitoral stimulation during penetration.
More Cowgirl Positions
Sex With T.S. Best Sellers